VP&L Heating and Cooling we sell the most reliable heating and cooling products and systems on the market. We have excellent relationships with our manufacturers, ensuring we get optimal pricing and rebate notifications. Which we pass along to you, our valued customer! All of the systems we install are energy efficient, environmentally friendly and easy to service and operate.
If you are interested in hearing more about any of our heating and cooling system products, please contact us at (616) 531-4676.
Our quality units are built to last. Whether you need the perfect supplement to your current HVAC system, or you are looking for a total replacement, VP&L Heating and Cooling provides many options towards making your home or business a more comfortable space.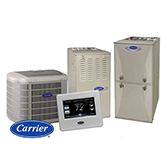 Rooftop units are the perfect option for keeping your commercial building a comfortable place to conduct business. Keep your employees happy by selecting a quality roof top unit from VP&L Heating and Cooling. With one of our units, you and your entire workforce can be comfortable year-round.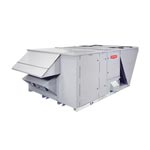 Mini split systems are great for those areas that are hard to reach through your existing HVAC system. Whether you have recently remodeled an addition for your home, or you only need air conditioning for a specific room, VP&L Heating and Cooling has you covered!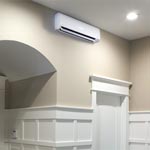 Nothing is of more importance during a harsh Michigan winter than a properly working boiler. Boilers provide that much needed heat during the cooler months. Chase away the chill with a quality boiler from VP&L Heating and Cooling.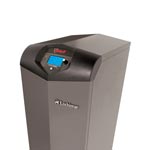 Is your home or business beginning to feel dry? This can be common during the winter months and can be easily remedied by a humidifier from VP&L Heating and Cooling. Our well-made humidifiers will be sure to last you for years to come.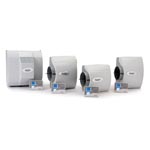 When installing or updating your HVAC system, it is important to have a thermostat that is easy to understand and control. At VP&L Heating and Cooling, we offer thermostats that are user-friendly and current with the new trends in technology.